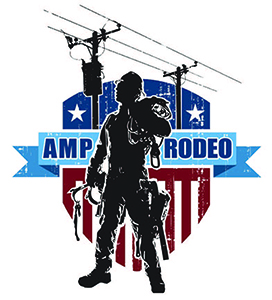 Pepco is pleased to announce that they will be a Platinum Sponsor at the second annual American Municipal Power (AMP) Lineworkers Rodeo to be held in Columbus, Ohio August 28th- 29th.
The Rodeo provides a great opportunity for AMP member Lineworkers to show off their skill and knowledge while connecting and learning from other AMP member Lineworker professionals. Lineworkers can compete for professional recognition, attend training courses, and build relationships between utilities.
The event kicks off with Lineworker training sessions on Friday, Aug. 28, followed by the rodeo competition, vendor expo, and awards banquet on Saturday, Aug. 29.
The Rodeo is a family-friendly event and is open to the public at no charge. If you're in the area, show your support and stop by.
For a schedule of events and further details, click on the link below.
http://www.amppartners.org/services/annual-lineworkers-rodeo